The research by a team in Israel appears to offer encouraging news: the majority of symptoms associated with the long-running coronavirus may resolve over time for those who initially develop a mild case of COVID-19. The study found that mild cases had a twelvefold greater risk of developing healthy conditions than uninfected controls in the months following infection, but that this increased risk largely disappeared within a year.
The study was conducted by scientists from the KI Research Institute in Israel, in collaboration with Maccabi Healthcare Services, one of the country's four health maintenance organizations (HMOs). In Israel, almost all health care is provided and covered through these HMOs—a blanket system that makes it relatively easy for researchers to study the health of the population through de-identified electronic medical records. Compared to many other peer countries during the pandemic, Israel has also been more vigilant in providing the population with easily accessible tests for severe cases of covid-19. The sheer amount of data available to these researchers means they can track people's health after a bout with coronavirus to an extent that few others have been able to.
the study It included about 300,000 people who tested positive for COVID-19 but were not hospitalized as a result between March 2020 and October 2021. The team tracked the number of times these people were subsequently diagnosed with 70 different health conditions possibly related to the long-running coronavirus after up to to a year, and compared them to controls matched for age and other factors that were not positive for covid-19 over the same time period. They have deliberately focused on people with milder COVID-19, because those account for the majority of COVID-19 cases, and likewise, the majority of people who are infected with the virus for a long time.
"The specific focus on patients with mild disease, who are the majority of the affected population, is what adds and gives that [research] his unique point of view," study author Maital Bevas-Binetathe researcher at KI, told Gizmodo in an email.
Biphas BenitaThe s team found that mild covid-19 cases were at an average higher risk of being diagnosed with several different conditions than uninfected people within one to six months after infection. These 13 cases included hair loss, chest pain, shortness of breath, and problems with memory or concentration, commonly referred to as "brain fog." However, this increased risk decreased over the next 6 months, with nearly all outcomes at risk of reaching or approaching the baseline seen in uninfected controls. Risks for anosmia, dysgeusia (loss or impairment of the senses of smell and taste), brain fog, shortness of breath, and general weakness remained high after a year, but these conditions became less common over time as well.
G/O Media may earn a commission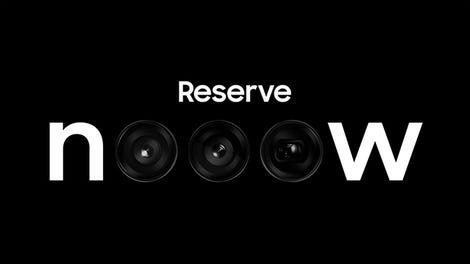 Up to $100 credit
Samsung Reserve
Reserve the next gen Samsung device
All you need to do is sign up with your email and boom: credit for your preorder on a new Samsung device.
"Patients with mild covid-19 had an increased risk for a small number of health outcomes, with only a few symptoms persisting a year from SARS-CoV-2 infection and their risk decreased with time from infection," Bivas-Benita said. The team's findings were published Wed at BMJ.
Other studies have Shown That some people recover from COVID-19 disease, at least in part. But the authors say their follow-up is one of the most detailed and lengthy of patients with initially mild COVID-19.
The extensive data set also means the Bivas-Benital team can run lots of different comparisons between groups of people. For example, children appear to be less likely to develop any symptoms of COVID-19 than adults, while the greatest risk may be for people between the ages of 41 and 60. The risk of shortness of breath was lower in vaccinated people who developed the mutation. infection compared to unvaccinated people, although the risk of developing other conditions is similar. Interestingly, they found no difference in the long-term risk of catching the virus from either the alpha or delta variant, compared to the original strain, even though they only had a few months of data on delta specifically.
However, no study comes without caveats. Reliance on electronic health records and official diagnostic codes means that some cases of the virus may have gone unnoticed. It is possible that some people may have stopped reporting chronic symptoms to their doctors over time, even if they still feel ill. On the other hand, health care in Israel is free and of high quality, which limits some of the reasons why patients avoid or stop seeking care. and Bivas-Benita He notes that people who have had covid-19 may actually see a doctor more compared to people who aren't infected, simply because they pay more attention to their health after infection, "which leads to higher reporting and increased screening for potential virus-related outcomes in these patients."
On the contrary, one of the main strengths of the study is the ability to compare these cases to a large group of uninfected controls, which is important because many of the symptoms often associated with prolonged virus could be caused by other things. As a result, these results may also indicate that only a small percentage of mild COVID-19 cases go on to suffer from any illness that may be related to the infection. At the same time, the results do not mean that people have not done so and will continue to do so expertise Chronic, sometimes debilitating symptoms caused by covid-19.
"It seems that as long as SARS-CoV-2 is with us, there will be a small percentage of patients who will have chronic symptoms of this infection," Bevas Benita said. He said.
The authors say more study is needed to understand the specific risks of the COVID-19 virus posed by the Omicron variant, which has become the dominant variant worldwide since late 2021. Another important and still unexplored area is the effect of infection on the risk of contracting the virus for a while. long.