Melanie MacLeod

Despite the cost-of-living crisis, more than half of people still plan to spend the same amount of money on beauty treatments — but it's not just a shiny new look that makes a date worth the money.

I always leave the salon with spring in my step. Not just because of my new sparkly manicure, nor because I spent it The last hour of your pamperingbut because I just spent some quality time with my nail tech.
While its action on my complexion makes me smile, there is definitely a dopamine hit that comes from admiration How perfect my nails areIt's 60 minutes of chatting with my nail tech that put a smile on my face.
WATCH: Why our tech relationships are so important to our well-being
After the appointment, I once told my partner that I thought I had better conversations with my beauty therapist than I do with my closest friends—so what is it about a client/beauty tech relationship that makes me so happy?
I'm not the only one who appreciates the time you spend with beauty professionals. A new study by a salon product provider kaw It revealed that despite the cost-of-living crisis, more than half of people surveyed still plan to spend the same amount of money on beauty, while 70% of people say salon visits count as self-care, and like me, 51% of people say they're close to Stylist as with their friends.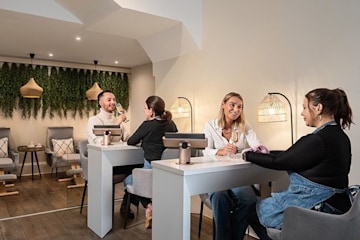 Why do beauty appointments make us so happy?
I love my time with my nail tech. We talk about everything from bad friends to The best rooftop barsfor our future career plans and how to take care of friends who are going through a difficult time.
Our relationships with our cosmetic techs are uncomplicated; We both dump our problems, fill each other with our lives and then go our separate ways, without worrying about each other. If I tell a friend I'm unhappy at work or struggling in my relationship, they'll feel obligated to check in the next day — my nail tech doesn't have to do that.
I spoke to a salon business guru Liz McCune On why our beauty techs make us so happy, she emphasized that it was about communication, not just nails.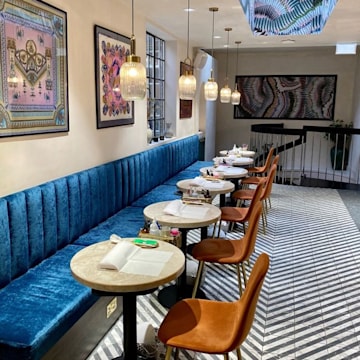 Nail bars and beauty salons are a safe place for many people
"They don't just clean your nails, they really take care of you," Liz says of the manicurists. "If you find a beauty therapist you like, they are on a never-ending journey with you. They are there when you marry, or divorce, when you have a child, and when you suffer loss. They have them at every event, and they are always there."
"The salon professionals really care about you," Liz continues. "They want to hear how your vacation went, if your hair lasted on your wedding day and was cute in pictures? They care so personally about your whole world, not just the service they provide."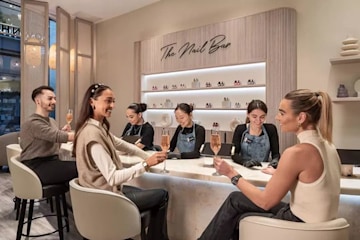 Our cosmetic appointments allow us to unload
On why we end up sharing all of our problems with our beauty tech, Liz confirmed what she thought: "They have no other agenda than to take care of you. Friends and family have their own opinion, but someone who works at the salon doesn't. It's only their job to make you feel." better than her."
It often amazes me that my nail tech remembers the little things I tell her, but Liz tells me it's part of the service—which is why we feel so excited about the post-salon visit. "Your world is very important to your tech during your appointment," says Liz.
The time you spend with our tech makes us feel special because we feel valued and important. It's also important to beauty professionals, Liz adds, explaining: "They'll be looking forward to hearing how you treat your nails, and wondering what the next life event they're going to create nails for."
Post-appointment happiness also comes from the fact that our aesthetic tech is physically engaging with us. Touch lowers our cortisol (stress) levels, so even a hand massage in a manicure or a head massage in a haircut can boost happiness.
We go to our beauty appointments to communicate just like service, and with 70% of people saying salon visits count as self-care, maybe the appointments will last!
participation in hello happiness, For your ultimate guide on how to be happier.