the newYou can now listen to Fox News articles!
British historian Andrew Roberts clashed with MSNBC host Ali Felshi on Saturday over the announcer's claims that while many loved Queen Elizabeth IIOther people around the world are tired of the British monarchy and consider it a relic of colonial oppression.
Roberts criticized Filshi's assertions as "massively exaggerated" and insisted that "80 to 85 percent" of the British people value the monarchy. Felshi defended his framing and insisted that people who hated the British crown should be represented in his reporting. The clip ended on a tense note between the two.
The dramatic exchange took place during MSNBC's special coverage, "Remembering Queen Elizabeth II," where Filshi and reporters on the site in the UK covered the aftermath of the Queen's death.
Experts said the Queen's funeral could be a curtain for Prince Andrew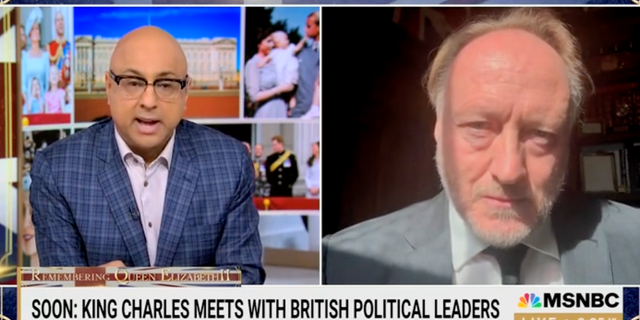 Coverage also included commentary on the occasion from British guests, such as Roberts, who disputed Filshi's first point in their conversation. Velshi began the passage with emphatically, "Let's discuss this: the idea of ​​people – we have a historian who says there are many people who are 'royal,' and not royal. They liked it. Bored of the establishment or thought so. needs to change Or you won't be interested in the next king."
Roberts immediately shrugged off that perspective, saying, "I think that's hugely exaggerated, frankly. When you look at all the polls, we're about 80 to 85 percent in favor of having a constitutional monarchy, whoever is on the throne."
"I honestly think this is very exaggerated," the historian added, before explicitly targeting Filshi's introduction. Rather, I am afraid to say, as your introduction was, if we have caused so much pain to people throughout history, why would Charles [III] Which country do you choose from the Commonwealth of Nations? "
I do not like this , MSNBC Anchor She immediately dismissed Roberts' remarks, briefly asking, "Andrew, wait a minute. Are you really denying what I just said about British colonialism? Are you really doing that, Andrew? Are you really doing that?!"
He scolded Filshi, "Andrew, this is not a publicity show." He then continued to interrupt his guest, "I want you to stop for a second. Are you really dealing with the horrors of colonialism, Andrew?"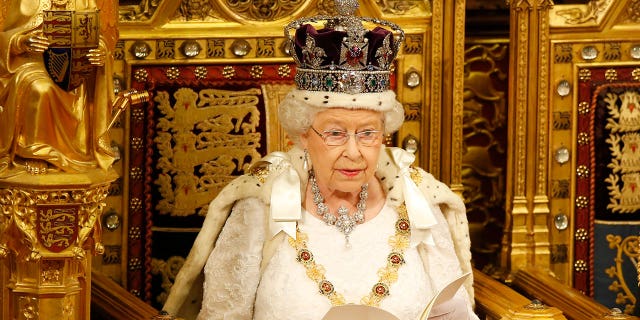 Roberts replied, "I certainly disagree with your remarks about slavery, which we abolished 32 years before you did, and we shouldn't have killed 600,000 people in a civil war because of it."
Apparently dealing with a personal issue with Roberts' defense of the King, Filshi replied, "When I was born, the British Empire was still around."
Roberts then asked "which country," and Filchi said, "Kenya." The historian replied again. "True, Kenyans not only support the appointments of Princes Charles now King Charlesas Head of the Commonwealth, but we just had a wonderful statement from the President of Kenya saying what a wonderful thing the Queen was."
"Why on earth would you want to focus only on the negative things of an institution a hundred years ago now?" asked Roberts, apparently referring to British colonialism.
Commemorating Queen Elizabeth II as King Charles III ascending the British throne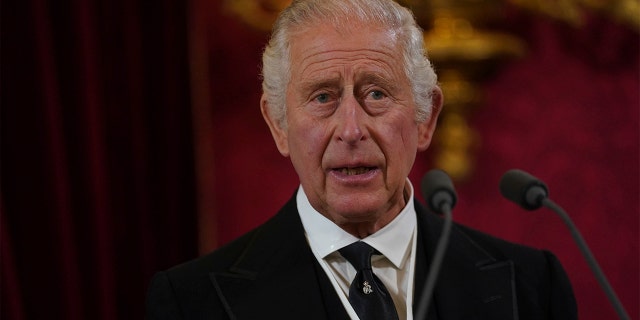 Filshi insisted he does not focus on the negatives, only mentioning "the many millions of people… who do not think we should celebrate the British monarchy at the moment". The host added that many of these people are in Britain, which Roberts mocked, adding: "There isn't much in Britain – where are these people in Britain? Like I said, 10 to 15 percent of people don't want ownership."
"So you are ready to cut the 10 or 15 per cent of the British population who think this is an anachronism?" asked Filshi, unbending. After more similarities back and forth, Filchi ends the segment and accuses Roberts of whitewashing history in defense of the Crown.