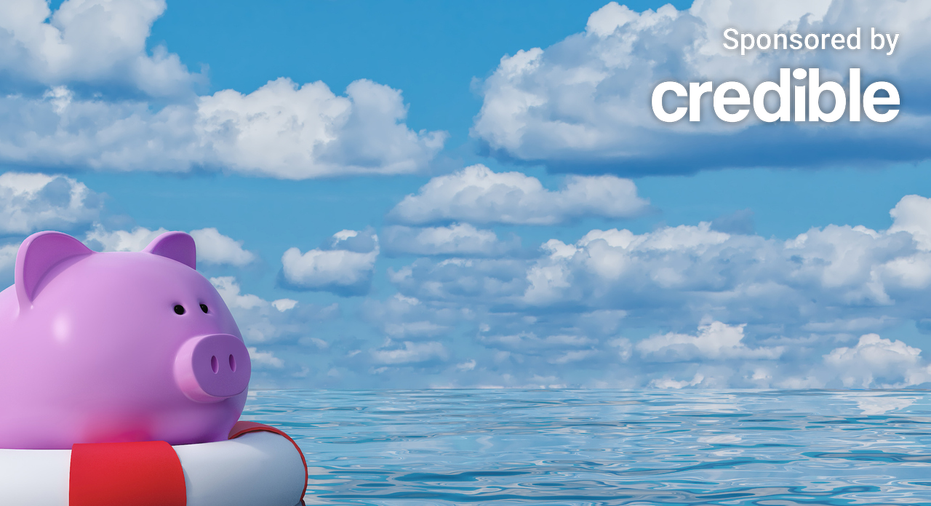 Many Americans are working on financial resolutions for the new year. One survey reported that for a few of them this includes increasing their savings.
In fact, 31% of Americans are interested in growing their emergency funds in 2023, according to a Survey conducted by Personal Capital.
That's more than those planning to buy a house (9%), buy a car (15%) or host a wedding (8%), the survey said.
But boosting emergency funds can be tricky, especially when considered Inflation is still high And high-interest debt can prevent people from making the most of their savings strategy.
If high-interest debt is preventing you from building a large emergency fund, you can consider paying it off with a personal loan at a lower interest rate that can help you lower your monthly payments. Visit Credible to compare options from different lenders to see if this option is right for you.
Inflation is causing Americans to run out of savings: Here's how to stay on track
Paying off high-interest debt may help you build an emergency fund
Debt can get in the way of building a huge emergency fund. In fact, total household debt increased by $351 billion (2.2%) to $16.51 trillion in the third quarter of 2022, according to the latest Data by the Federal Reserve Bank of New York.
The report stated that credit card balances, in particular, increased by $38 billion in the third quarter of 2022. The average interest rate on credit cards was 19.07% as of November 2022, according to data Federal Reserve Bank of St. Louis.
But there are many ways you can pay off high interest debt like credit cards. Here are some tips.
Open a high-yield savings accountA savings account can give you a place to park your emergency savings because it earns interest. If the Federal Reserve continues to raise interest rates to reduce inflation, interest rates on savings accounts could rise as well. This money can be set aside to pay off debts.
Use the snowball method: Aim to pay off the smallest credit card balance first and then the next highest balance until you have settled all credit card debt.
Consider the avalanche method: Pay off the credit card with the highest interest rate and then work your way down.
Apply for a personal loanGet a personal loan at a lower interest rate. The average personal loan rate was 11.23% as of November 2022, According to the St. Louis Federal Reserve.
Use a balance transfer cardA balance transfer card allows you to transfer your credit card debt to a new card. These cards frequently offer 0% APR introductory periods.
If you are having trouble paying off credit card debt, you may consider applying for a balance transfer card. Visit Credible to compare balance transfer cards without affecting your credit score
New Year's Financial Resolutions: Americans' Plan to Take Caution by 2023
Increase your retirement savings
As people pay off high-interest debt, they may have more money left over to turn into their emergency funds in addition to their retirement savings.
However, nearly half of workers don't have access to a 401(k) plan, according to Study by T. Rowe Price.
However, almost anyone can open a traditional individual retirement account (IRA) or Roth IRA through a bank or investment management company.
A traditional IRA works like a traditional 401(k). Contributions to a traditional IRA are tax deductible and can therefore reduce taxable income for the year in which contributions are made.
On the other hand, a Roth IRA does not allow for tax-deductible contributions. But withdrawals from Roth IRAs are tax deductible as long as the account holders are at least 59.5 years old and their accounts have been open for at least five years.
If high-interest debt is preventing you from making the most of your emergency fund and retirement savings, you might consider paying it off with a personal loan at a lower interest rate. Visit Credible to speak with a personal loan expert and see if this option is right for you.
ACT SAFE 2.0 Goals for Retirement Savings Adjustment: What It Means for You
Have a question related to finance, but don't know who to ask? Email your trusted money expert at moneyexpert@credible.com Your question may be answered by Credible in the Money Expert column.